Royal Caribbean Instagram Contest
When first reading about this dream job getting paid to cruise, we thought it was too good to be true. But, it appears legit. Although, you'll have to earn this coveted position, it'll likely be the best job you could ever have!
Royal Caribbean is behind project #ExtraordinaryExplorer setting sail later in 2017. The successful candidate will get the opportunity to travel with three of RCCL's ships over a three week period. He or she will get to visit amazing destinations during this "intern-ship," including Beijing, New York, and Barcelona.
All expenses are paid for by Royal Caribbean including travel, accommodation, and daily costs. Additionally, the lucky individual actually gets paid roughly $3k to vacation for these three weeks!
Your Dream Job Includes…
All expenses paid while traveling to exotic Beijing, New York and Barcelona. In addition to having NO costs, you'll get PAID roughly $3k for the three week vacation!
Not only does the intern get a chance to visit amazing locations, but he or she also has the opportunity to sail some of Royal Caribbean's newest ships. The following three ships will be your "offices."

You'll Get Paid to Sail These RC Ships
Ovation of the Seas
The Ovation is RC's newest ship in the Quantum Class. Some highlights from this amazing, new ship include:  220 SF outdoor poolside movie screen; on-ship skydiving; rock climbing wall, and world class entertainment.
Anthem of the Seas
Anthem is the second newest ship in the Quantum Class, launched in 2015. You'll find breathtaking innovations like their "Roboshow," Dreamworks programming, Cabaret and Music Hall entertainment. Anthem also features a 300 foot, 360 degree capsule, bumper cars, and robot bartenders!
Freedom of the Seas
On the Freedom, you'll experience 10 pools and whirlpools as well as 100+ spa treatments. Additionally, there's the Royal Promenade, H20 Zone Water Park, mini golf course, Vintages wine bar and Cupcakes Cupboard.
The winning candidate gets full access to all of the above-mentioned amenities on ship.
By now, I'm sure you're asking how you get this gig. It's a pretty coveted position and you'll need to dominate at the following.
Necessary Skills to Win
Mad Instagram skills with a deep understanding of the 23 provided filters
Extraordinary ability to truly capture the amazing experiences
Availability during June and July of 2017
Ability to travel (all expenses paid) to New York, Caribbean, Asia & Mediterranean
Your own smart-phone
To give you a leg up on your competition, we've tracked down the judges of this competition. Feel free to click through each to find them on Twitter. We advise using your 140 characters to start kissing up. The power these judges yield is pretty large given the stakes!
Royal Caribbean Contest Judges

Lucy Huxley
@Lucy_Huxley
Editor-in-chief of the Travel Weekly Group, inc. Travel Weekly, Travel Weekly Business, Travolution, Aspire, TravelGBI, Travelanswerz, The Globes & the AAAs"
---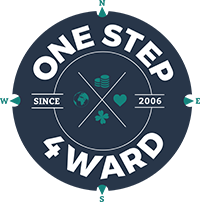 Johnny Ward
@onestepforward
Irish guy. Started broke, taught English, went backpacking, started blogging, made $1m+, visiting every country in the world (194/197).
---
Ben Bouldin
As associate Vice President and Managing Director, Ben provides leadership to the Royal Caribbean UK and Ireland business."
---
Once you have a good sense of what the judges like, you'll need to create that perfect image or video with the following tags:  @RoyalCaribbeanUK and #ExtraordinaryExplorer – we're guessing a video is the way to go here. The criteria on which you'll be judged includes the following.
Winning Criteria
Engagement on your Instagram post
Natural ability to get a good photo
Ability to show extraordinary experiences
Ability to inspire viewers
Skills in storytelling through your media
We're wishing everyone the best of luck. Let us know if you win!
For more details, click here.
Deadline is January 31.